TEDRA's clients at ALPRO, Belgium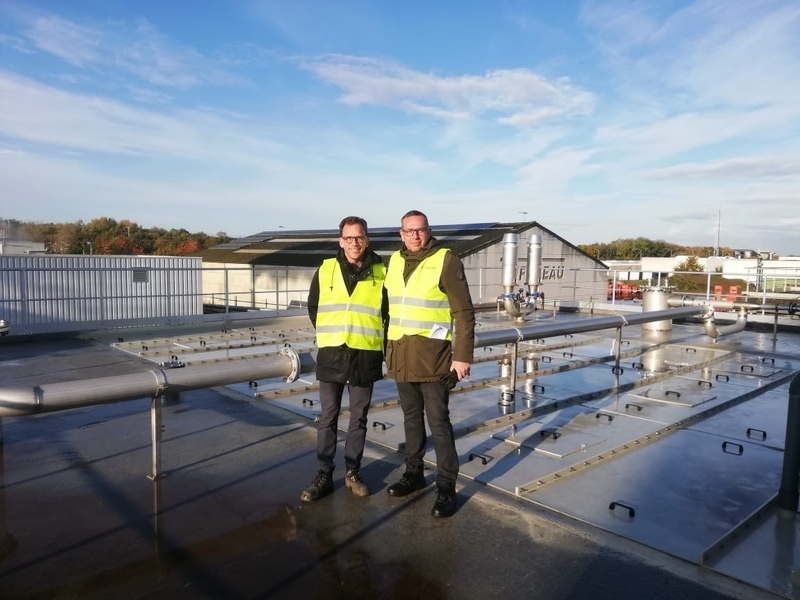 Last week the Director of TEDRA's Environmental department, Mr. Gliaos, together with executives from BIOTHANE Veolia, visited ALPRO facilities in Wevelgem, Belgium, to introduce and present waste management technology to potential customers. ALPRO, is part of Danone based in Wevelgem, that markets food and beverages.
For the extension and revamping of the existing wastewater treatment plant, the BIOTHANE UASB (Upflow Anaerobic Sludge Blanket) and AEROBIC MBR technologies were used. Those technologies along with their advantages, the essential characteristics of the existing wastewater plant and their efficiencies through its processing, were presented in detail.
The business professionals visited the ALPROS's wastewater treatment plant and answered their questions by factory technicians and BIOTHANE executives.
TEDRA Group through its partnership with BIOTHANE VEOLIA, has the opportunity to visit existing wastewater treatment plants in Europe which have been operating for the last decade. Greek companies' interest in investing in innovative and technologically advanced waste treatment and recycling actions reinforces TEDRA's group work in construction of units of European standards.